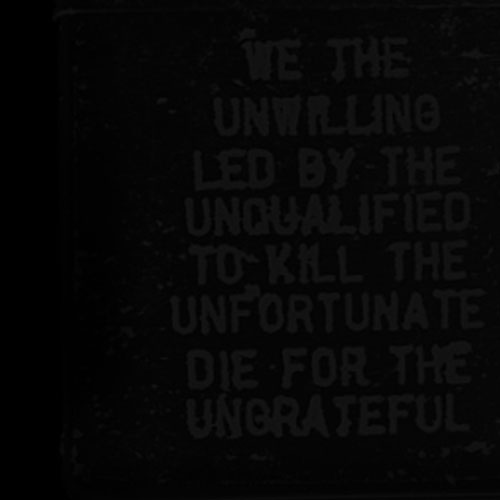 EVAN BUCKLEY THRILLERS #8
Vengeance a lifetime in the making.
Salvation lost in the blink of an eye.
And a sacrifice to tax the soul.
EVAN BUCKLEY THRILLERS #8
What would you give in exchange for your soul?
When PI Evan Buckley's mentor, Elwood Crow, sends him down to the Florida Keys to check up on an old friend, neither of them are prepared for the litany of death and destruction that Evan unearths, taking them back fifty years to the jungles of South East Asia and the atrocities committed in the name of a war everyone wants to forget – everyone except for the nameless specter that Evan must go up against, a man who they said never came home.
Meanwhile Detective Kate Guillory battles with her own demons in her search for salvation, moving inexorably down the road to her personal Armageddon, to a place where justice and vengeance are without distinction, to a bloody confrontation with her nemesis, the deviant Joseph Liverman.
As their two paths converge and the secrets buried deep in Crow's past come to light, each of them must make an impossible choice that stretches conscience and tests courage, and in the end demands sacrifice – what would you give to get what you want?

More books in the Evan Buckley Thrillers series
Start your next favorite series for free. Join my VIP readers' group and I'll send you copies of two exciting Evan Buckley murder mysteries – Fallen Angel and A Rock And A Hard Place. You can't get them anywhere else – they're exclusive to my readers' group.

Neurotransmitters firing on all cylinders with this one! The best mis-adventure of Evan Buckley story yet!!! Once I started reading, I could not stop; made myself late for work. Brilliant work by a brilliant author. Strap in and hold on tight, this adventure will twist and turn and take you on a thrill ride you won't soon forget.
Kelly A

Another excellent story in the Evan Buckley series written by a master wordsmith. Excellent plot with lots of twists and turns that surprised me with each page turn. 20 years of family strife and revenge make this an interesting read. Don't miss it. This is the type of story that will probably in some ways haunt you forever. I know, it will me.
Ron

Lots of exciting scenarios, with several twists/turns & a great set of unique characters to keep track of. This could also make another great crime thriller movie, or better yet a mini TV series. A very easy rating of 5 stars.
Tony Parsons

Evan Buckley gets better with each book. As do the story lines. I've read these three in a row in only two days! Ready for the next one!
Joycie67

One of the best I've read in a while. Plenty to keep any reader totally engrossed. The twist at the end surprised the heck out of me.
Plumbob

Compelling. Fast-paced story that leaves unanswered questions. There is violence but no drag-you-down drama. Intriguing storyline with plenty of twists and gallows humor. Believable characters with distinct personalities. Realistic procedures, actions and reactions. Classic quote and entertaining dialogue.
Bookzilla

Wow. I have just found a new author to love and follow. I love the honest grittiness of this new character, his flaws, his heart and his determination. James Harper seems to know the human condition very well and explores it in his writing. With gripping plots and a few helpers this books comes to a very satisfying ending. I recommend it. Soooo good.
Toots Sullivan

I loved this book and its protagonist, Evan Buckley. Every thing about this story is believable and the character development is true to life. Great story and dialogue. I'll read everything this author turns out.

Mvskoke

This book is outstanding and possibly one of the best mystery books I have read! Boy oh boy page turner all the way. I was nervous scared I mean I had all kinds of emotions going on there. I wanted it to end to relieve my stress but was disappointed when it did end. I wanted more!!!!!
Shirley